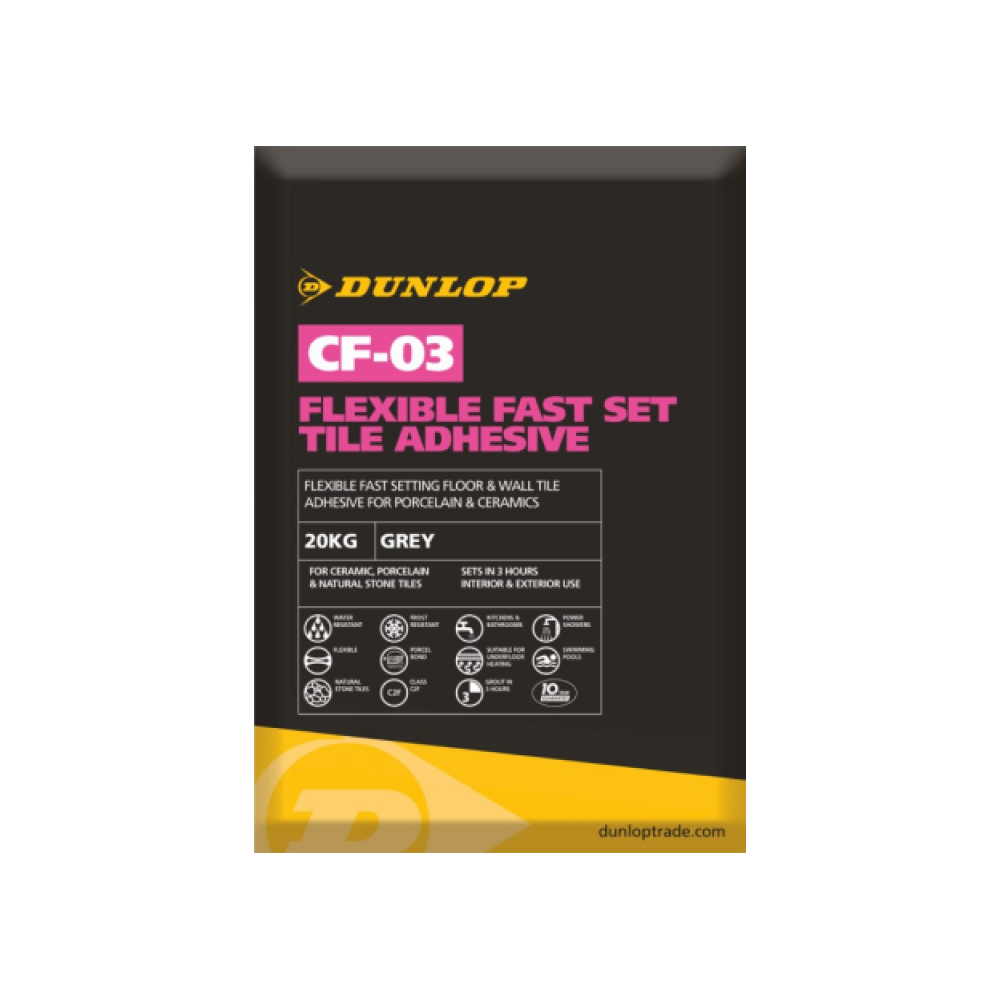 CF-03 Flexible Fast Set Tile Adhesive
Flexible fast setting floor and wall tile adhesive for
porcelain and ceramics.
FOR CERAMIC, PORCELAIN & NATURAL STONE TILES
INTERIOR & EXTERIOR USE
EASY TO USE
SETS IN 3 HOURS

This product replaces

Set Fast Plus Flexible Tile Adhesive Grey

Flexible Rapidset Tile Adhesive White
FEATURES

Dunlop's newest flexible rapid-setting tile adhesive for walls and floors, CF-03 sets in only 3 hours for fast track tiling. Suitable with ceramics, mosaics, porcelain, and natural stone (white only) tiles, CF-03 is flexible to cope with limited movement in the substrate. Has all the same benefits and ease of use as Set Fast Plus and Flexible Rapidset which it replaces.
2-4kg/m2 (at 3mm bed depth