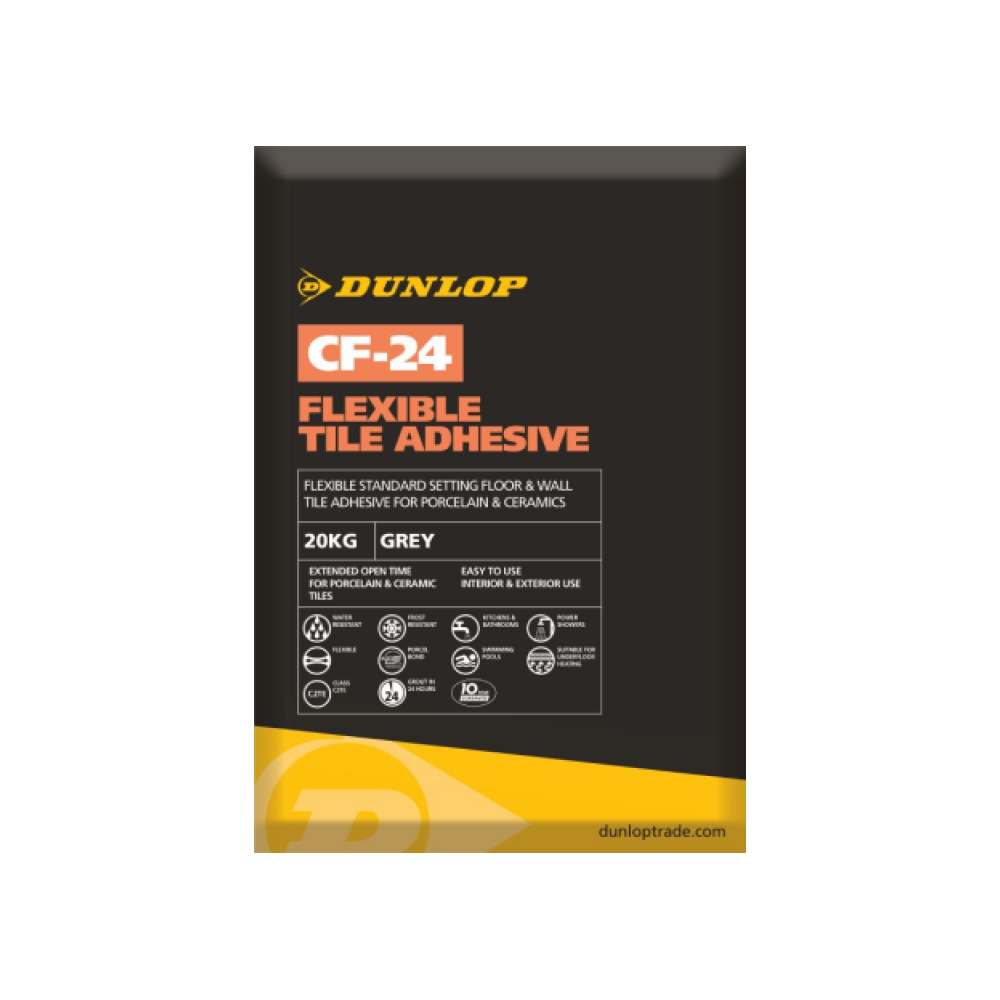 CF-24 Flexible Tile Adhesive
Flexible standard setting floor and wall tile adhesive for
porcelain and ceramics.
FOR PORCELAIN & CERAMIC TILES
INTERIOR & EXTERIOR USE
EXTENDED OPEN TIME
EASY TO USE

Replaces Floor and Wall Plus Tile Adhesive Grey and Flexible Slowset Tile Adhesive White
FEATURES

Dunlop CF-24 Flexible Tile Adhesive is a new slow-set tile adhesive with reduced slip and extended open time for those difficult tiling jobs, or tiling jobs in hot or humid conditions. Available in Grey and White, it has a pot life of 5 hours and an open time of 30 minutes on the wall or floor. Grout in 24 hours. Water resistant, it can be used internally or externally in dry or wet areas (tank with an appropriate waterproofing system). Because it is flexible it is perfect for use with underfloor or undertile heating systems where encased with a levelling compound.
2-4kg/m2 (at 3mm bed depth)
Customer Testimonial
If you're in the tiling trade I would strongly recommend Dunlop Adhesives and Grouts. Easy to use and very reliable.
Mike G