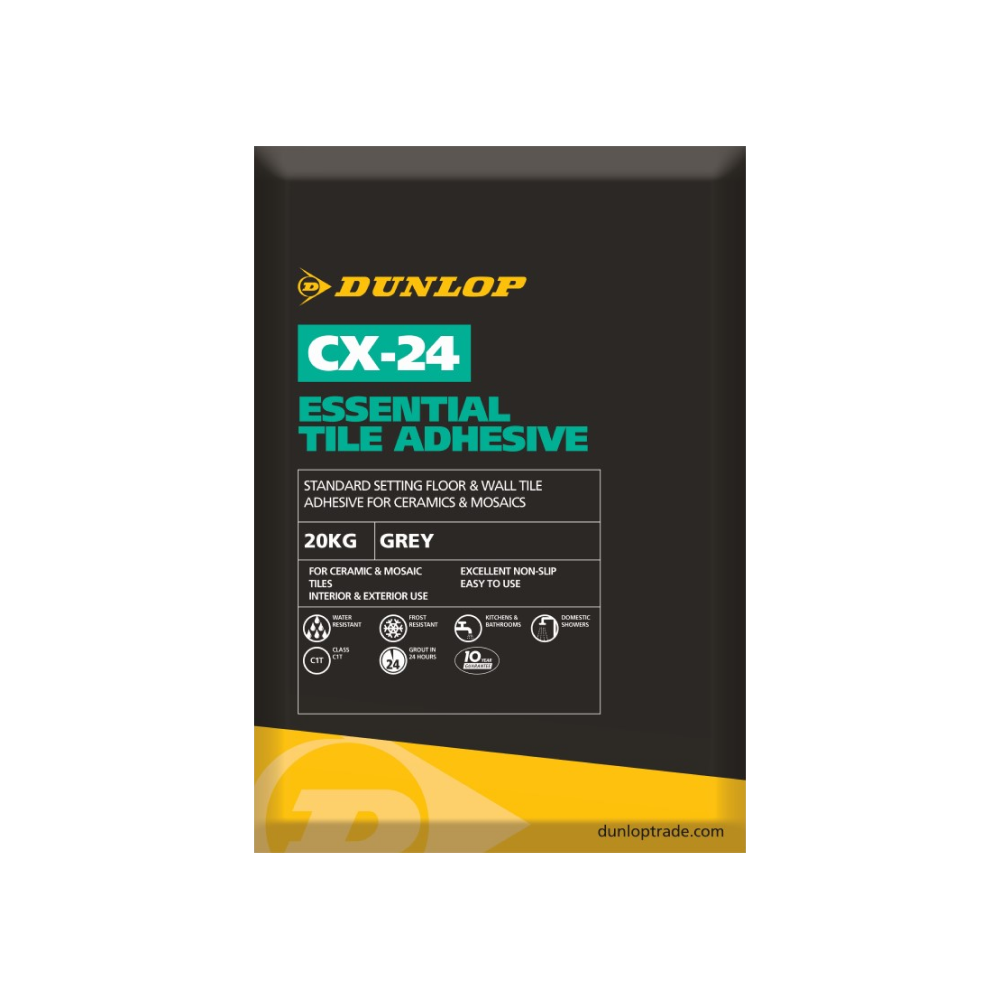 CX-24 Essential Tile Adhesive
Standard setting floor and wall tile adhesive for ceramic and mosaic tiles
For ceramic and mosaic tiles
Excellent Non-Slip
Easy to Use
Interior and Exterior Use
20kg
Grey and White
FEATURES

Dunlop CX-24 Essential Tile Adhesives is a standard-setting tile adhesive perfect for fixing ceramics or mosaics on most backgrounds. As a slow setting adhesive – with an 5 hour pot life and 20 minute open time – it is ideal for fixing large areas or tiles which are difficult to fix. Water and frost resistant, it can be used externally and is suitable for most commercial and domestic environments. Available in Grey and White, this product replaces Dunlop Floor and Wall Tile Adhesive in the Dunlop powdered adhesive range.
Customer Testimonial
I switched to Dunlop after being let down by another supplier. Very pleasantly surprised with the results! Will definitely use Dunlop products in the future!
Andy W