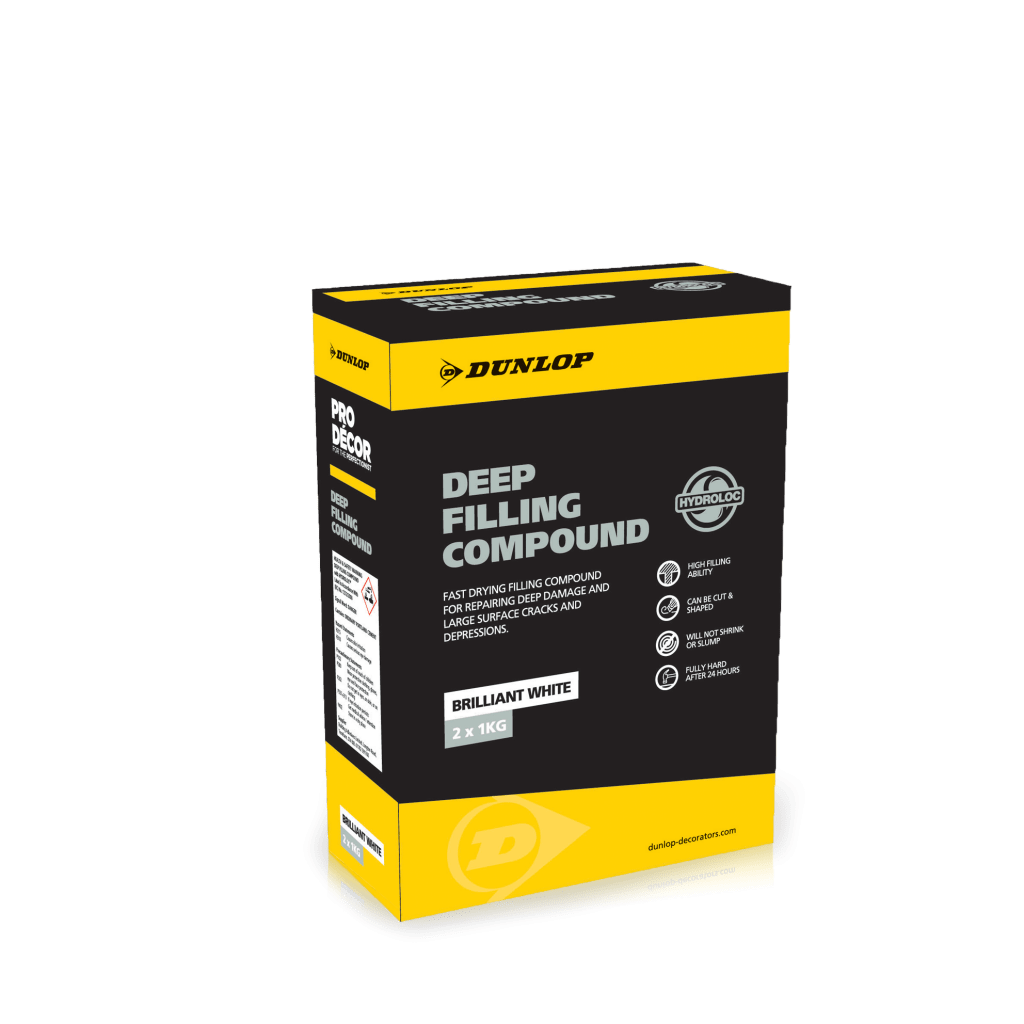 Deep Filling Compound With Hydroloc™
A brilliant white, rapid drying and rapid hardening compound especially suitable where large, deep areas of surface damage require filling.
Easy to apply
High filling ability
Will not shrink or slump
Can be cut, shaped and smoothed
Contains HydrolocTM technology
Indoor use
Dry and hard in 24 hours
Paintable in 2 hours
FEATURES

Formulated with HydrolocTM technology ensures it dries evenly at any thickness, Dunlop Deep Filling Compound is perfect for repairing deep areas of surface damage that require filling up to 80mm. The filler can be applied as thick as needed in one application and can be cut and shaped after 45 minutes. Ideal for repairing damage around pipes, doors and window frames without the need for priming.
Brilliant White 2kg and 5kg
For every mm of bed depth 1kg of powder per m² is required