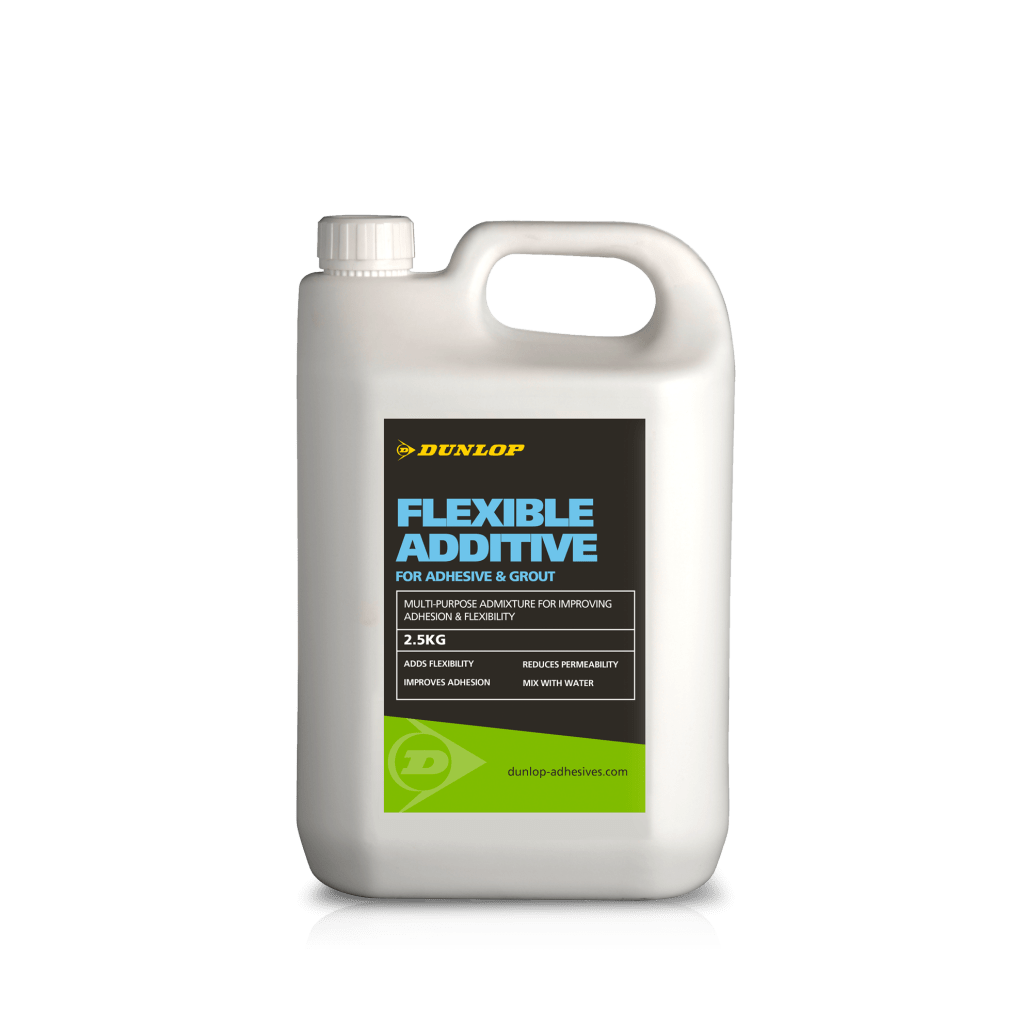 Flexible Additive
Multi-purpose admixture for improving adhesion & flexibility
ADMIX FOR ADHESIVES AND GROUTS
ADDS FLEXIBILITY
IMPROVES ADHESION
REDUCES PERMEABILITY
MIX WITH WATER
FEATURES

DUNLOP FLEXIBLE ADDITIVE is a high quality, water-based polymer additive for cement-based adhesives and grouts, where a degree of flexibility, vibration resistance or increased adhesion strength is required e.g. when tiling with fully vitrified (such as porcelain) tiles or marble or when tiling onto glazed or other non-porous surfaces etc.
Customer Testimonial
I switched to Dunlop after being let down by another supplier. Very pleasantly surprised with the results! Will definitely use Dunlop products in the future!
Andy W