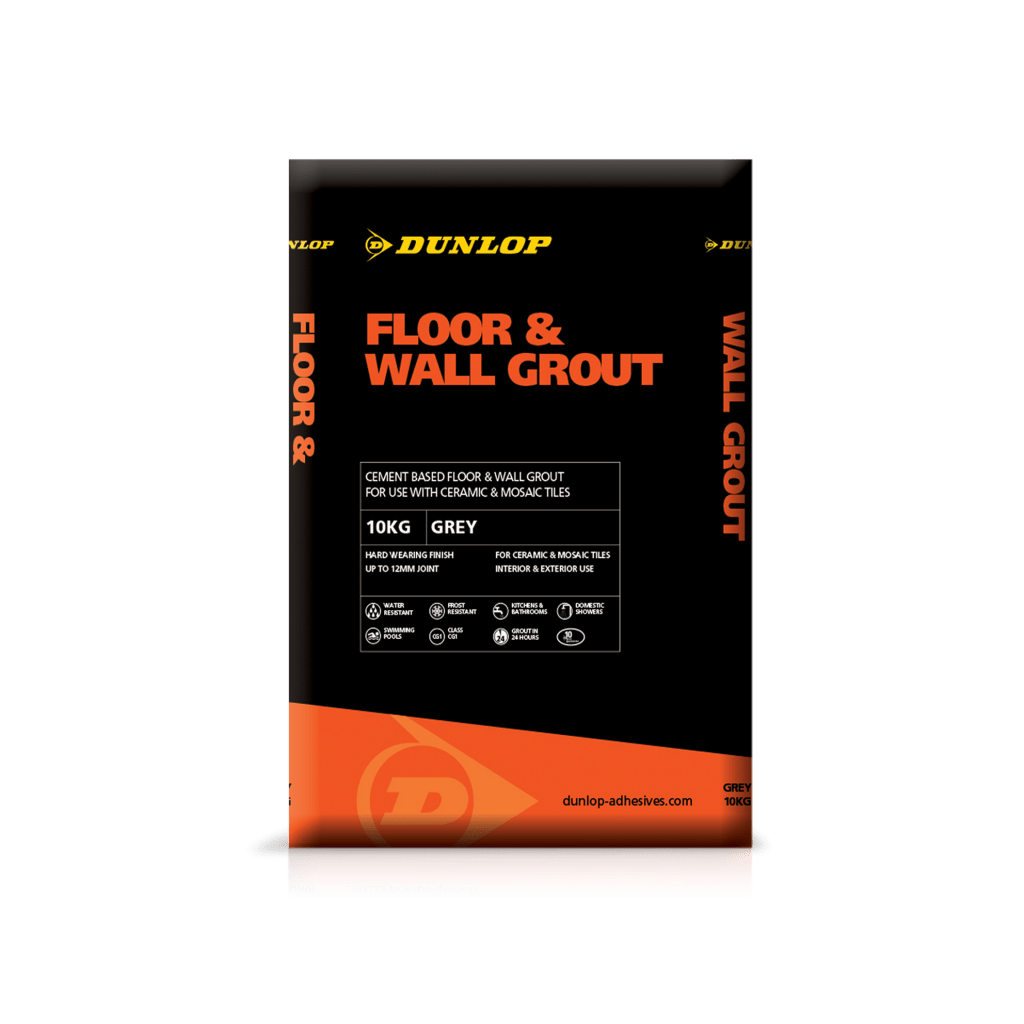 Floor & Wall Grout
Cement based floor & wall grout for use with ceramic & mosaic tiles
HARD WEARING FINISH
UP TO 12MM JOINT
FOR CERAMIC & MOSAIC TILES
INTERIOR & EXTERIOR USE
FEATURES

DUNLOP FLOOR & WALL GROUT is a mix-with-water powder grout suitable for both interior and exterior use. When used with DUNLOP FLEXIBLE ADDITIVE it can be used with porcelain tiles and used for power showers, swimming pools, heavily trafficked floors and areas with limited movement/deflection e.g. heated screeds and suitably constructed timber floors. Available in three shades, it can be used in ceramic and natural stone wall and floor tile joints between 2-12mm wide.
varies according to tile size and joint width:
Tile Size                                   Joint Width                Approx. Coverage
200 x 300 x 7mm                  2mm                           0.21 kg/m2
300 x 600 x 10mm               5mm                           0.45 kg/m2
Customer Testimonial
If you're in the tiling trade I would strongly recommend Dunlop Adhesives and Grouts. Easy to use and very reliable.
Mike G