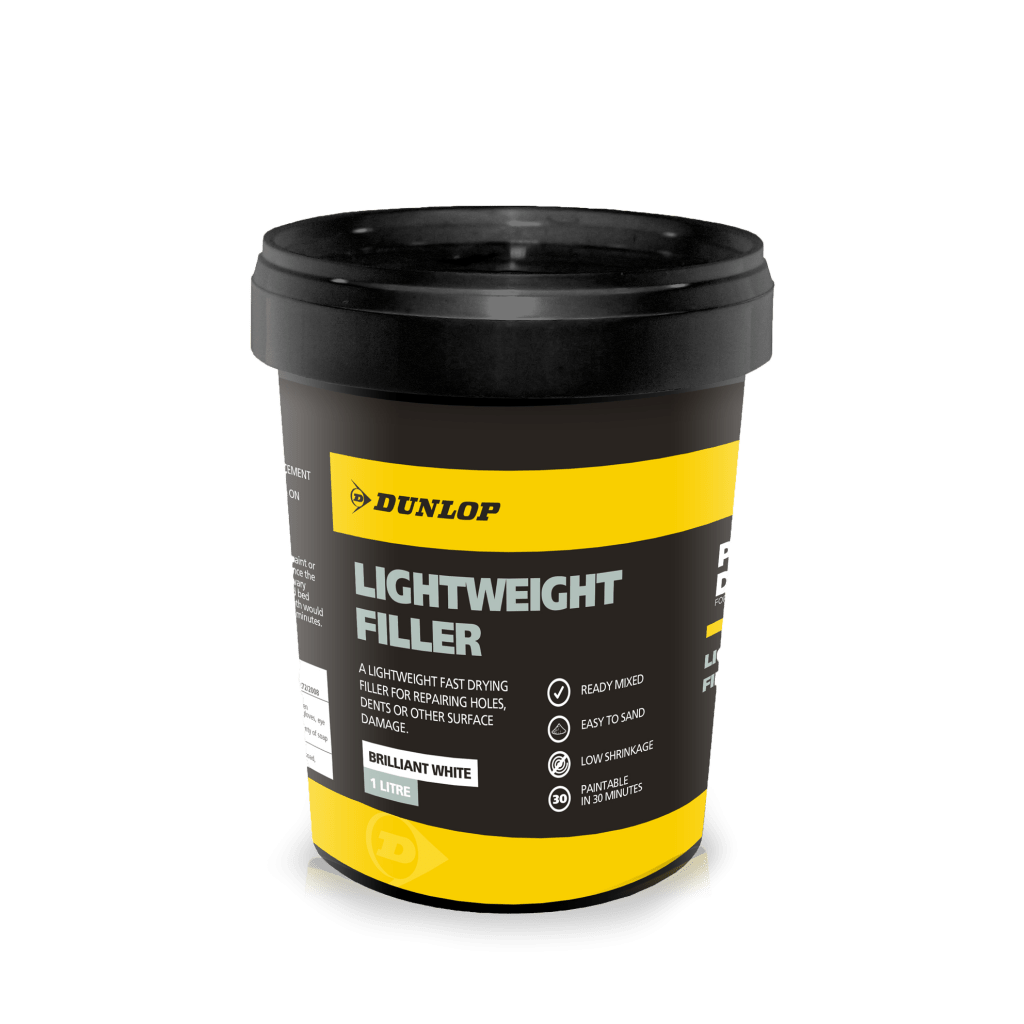 Lightweight Filler
A lightweight fast drying filler for repairing holes, dents or other surface damage
Ready Mixed
Easy to use
Fills up to 30mm
Paintable in 30 minutes
Low shrinkage
Brilliant White
FEATURES

Quick drying and brilliant white, Dunlop Lightweight Filler fills up to 30mm in one application making it perfect for filling cracks, gaps in plaster, primed wood and old painted surfaces prior to decorating.
Customer Testimonial
Dunlop's Pro Decor products have really helped me out. The finish is amazing and it's a big help knowing exactly when it's going to be dry. And it doesn't slump!
Trevor P