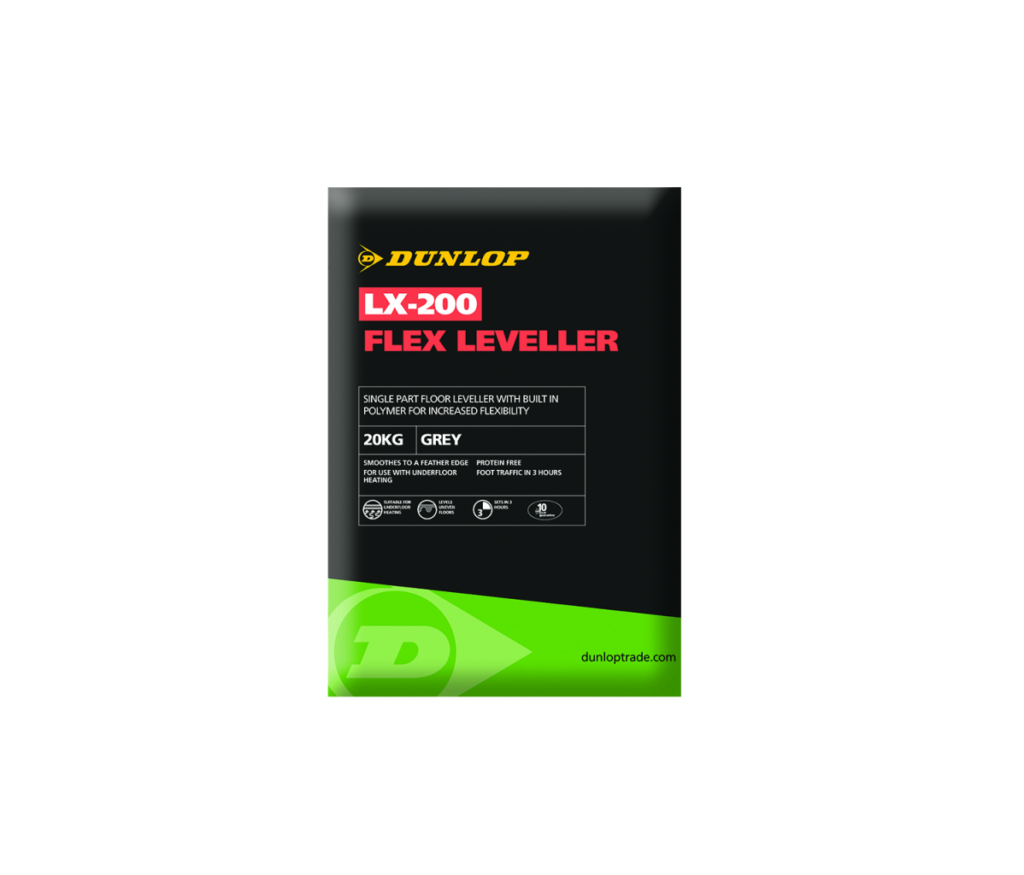 LX-200 Flex Leveller
Flexible and protein free, Dunlop LX-200 Flex Leveller is perfect for smoothing to a feather edge up to 5mm and 5mm-20mm. Thanks to its increased flexibility it is suitable for use over underfloor heating.
Smooths to a feather edge
For use on underfloor heating
Protein free
Foot traffic in 3 hours
FEATURES

DUNLOP LX-200 FLEX LEVELLER is a single-part floor leveller with built-in polymer for increased flexibility. Suitable for preparing interior floors prior to laying sheet and tile soft floor coverings, natural stone, porcelain and ceramic tiles. It can be used on a wide range of absorbent and non-absorbent floor surfaces including concrete, cement:sand screeds, terrazzo, asphalt, quarry tiles and old but sound adhesive residues. It can be laid at depths from a feather edge up to 5mm and from 5mm-20mm with the addition of 3mm granite chippings.
Depends on the nature and flatness of the surface and the thickness of the application, but approximately 20kg of DUNLOP LX-200 FLEX LEVELLER will cover 4m².
Customer Testimonial
I've been using Dunlop adhesives for years. Quality products, reliable finish. I'd recommend them to anybody
Andy D