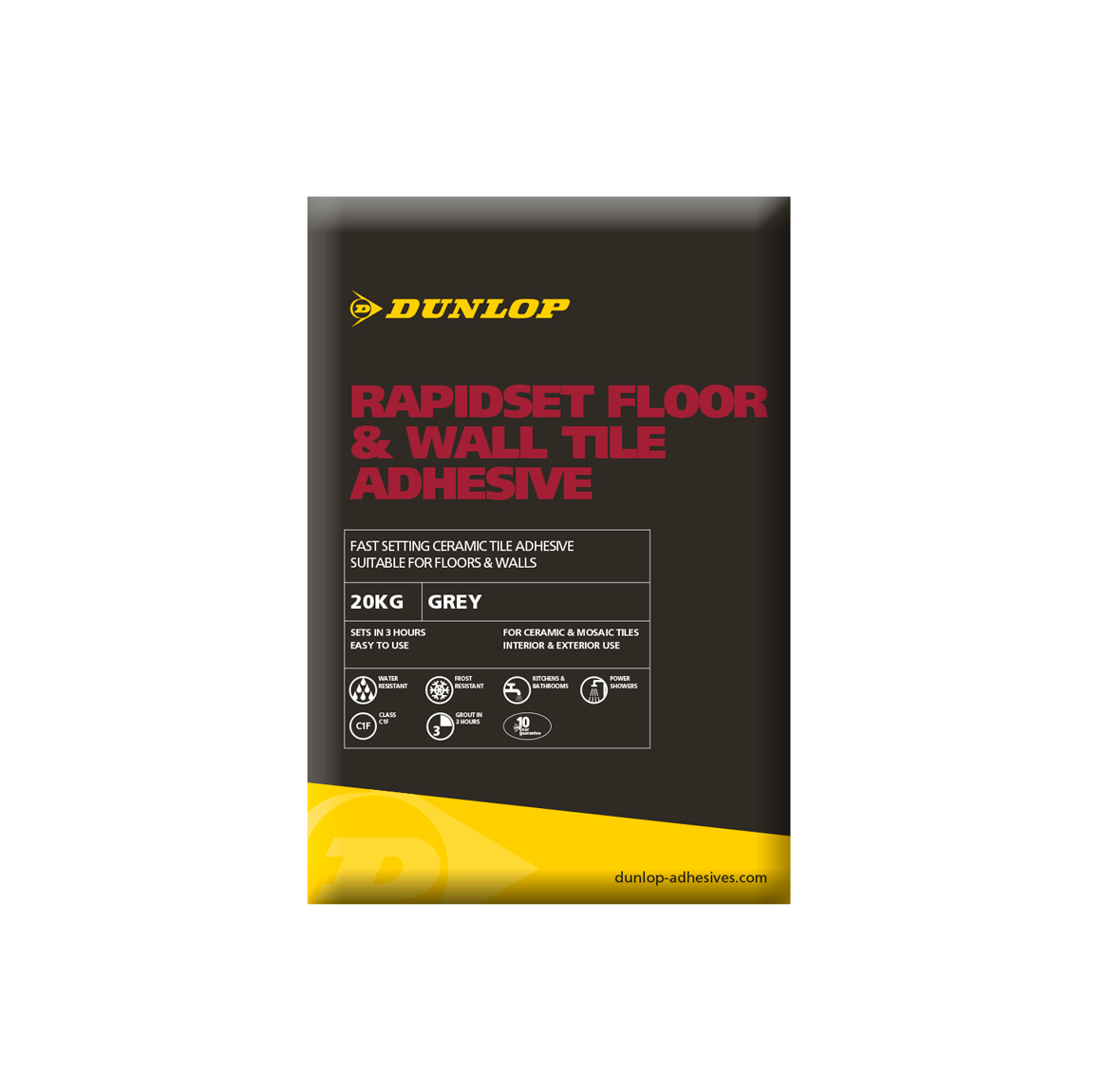 Rapidset Floor & Wall Tile Adhesive
Fast setting ceramic tile adhesive suitable for floors & walls
SETS IN 3 HOURS
EASY TO USE
FOR CERAMIC & MOSAIC TILES
INTERIOR & EXTERIOR USE
FEATURES

DUNLOP RAPIDSET FLOOR & WALL TILE ADHESIVE is a water-resistant, fast-setting floor & wall tile adhesive, suitable for thin and thick-bed fixing in interiors and exteriors. Suitable for fixing ceramic floor and wall tiles, vitrified tiles and mosaics, quarry tiles, brick slips and stone claddings, tiles can be grouted in only 3 hours. Frost and water-resistant, it can be used for showers or swimming pools. This product is not suitable for fully vitrified and porcelain tiles unless a flexible additive is used such as DUNLOP FLEXIBLE ADDITIVE.
Depends on the nature and flatness of the surface and the method of application, but on a level
background the amount of adhesive required at 3mm thickness will be: approx. 2kg/m2 for dry
wall areas. Approx. 3.5kg/m2 for floors, exterior and wet areas
Customer Testimonial
If you're in the tiling trade I would strongly recommend Dunlop Adhesives and Grouts. Easy to use and very reliable.
Mike G