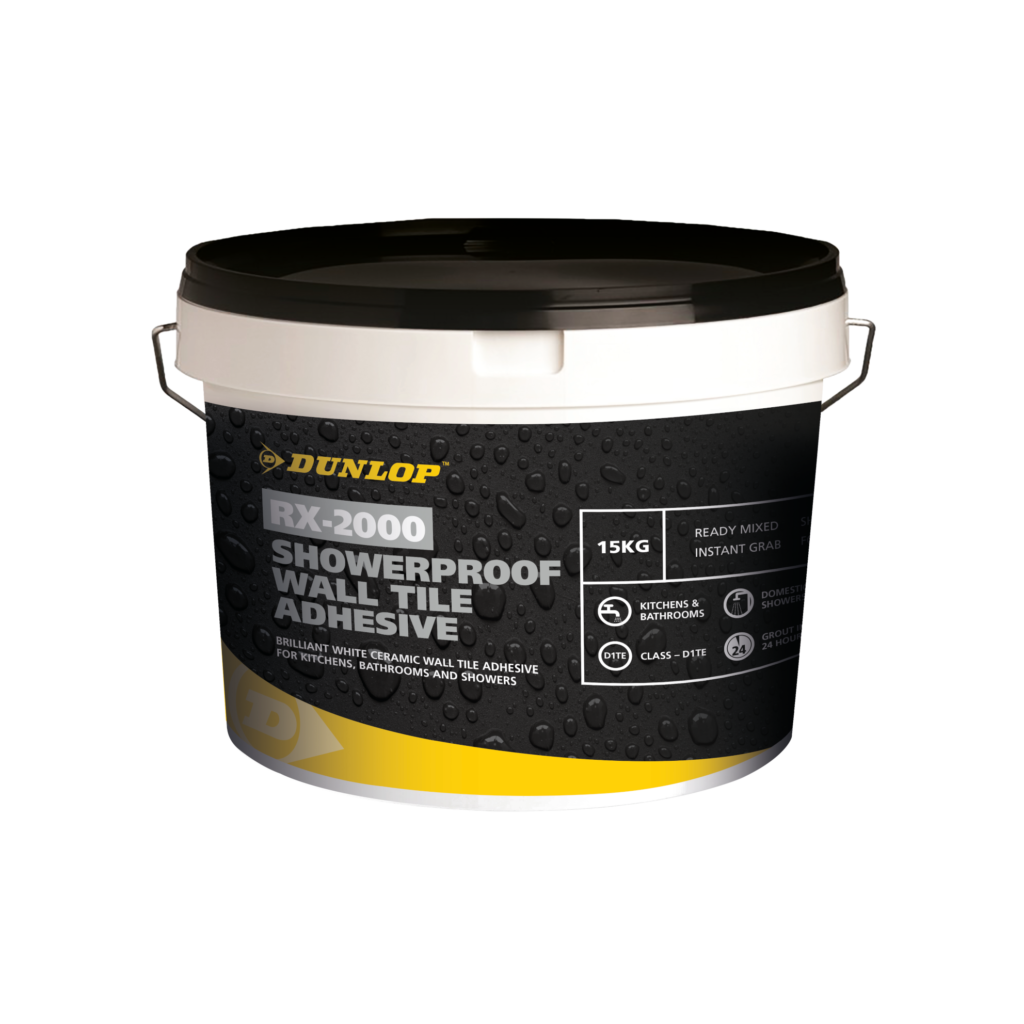 RX-2000 Showerproof Wall Tile Adhesive
Brilliant white ceramic wall tile adhesive for kitchens, bathrooms and showers.
READY MIXED

SHOWERPROOF

INSTANT GRAB

FOR WALL TILES
FEATURES

DUNLOP RX-2000 SHOWERPROOF WALL TILE ADHESIVE is a brilliant white, ready-mixed showerproof adhesive suitable for fixing ceramic or mosaic wall tiles in kitchens, bathrooms and domestic showers. The excellent, non-slip characteristics reduce the need for battens. Ideal for fixing to flat internal wall surfaces such as plaster, plasterboard, cement: sand rendering and existing ceramic tiles. Find out more about our RX Tile Adhesives
Approximately 2kg/m2 in dry areas, depending on flatness of surface, or 3kg/m2 in wet areas.