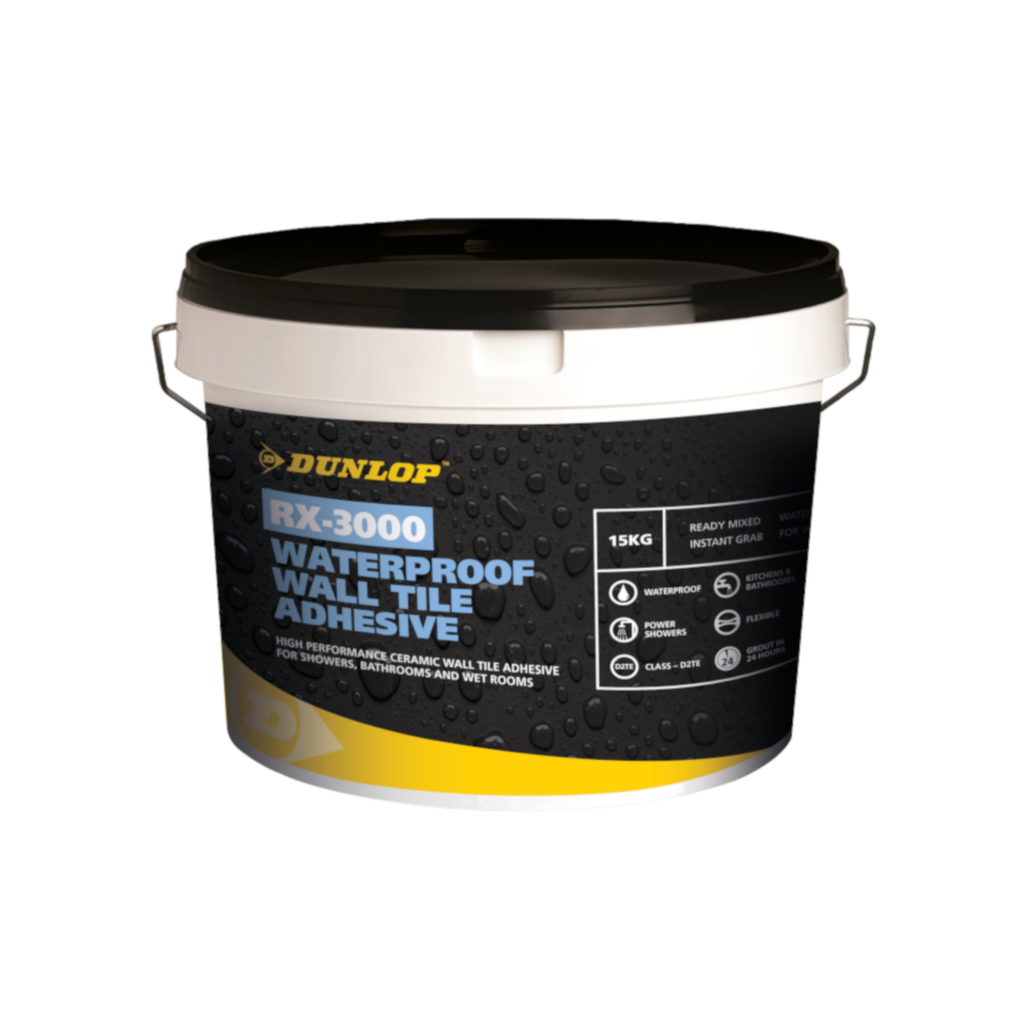 RX-3000 Waterproof Wall Tile Adhesive
High performance ceramic wall tile adhesive for showers, bathrooms and wet rooms.
READY MIXED

WATERPROOF

INSTANT GRAB

FOR WALL TILES
FEATURES

DUNLOP RX-3000 WATERPROOF WALL TILE ADHESIVE is a ready-mixed adhesive specially formulated for fixing ceramic or mosaic wall tiles in wet areas such as showers, power showers, bathrooms and wet rooms, as well as kitchens and other areas. The excellent non-slip characteristics reduce the need for battens. Ideal for fixing to flat internal wall surfaces such as plaster, plasterboard, cement: sand rendering and existing tiles. Find out more about our RX Tile Adhesives. Our waterproof tile adhesive is ready and waiting, already mixed.
Approximately 2kg/m2 in dry areas, depending on flatness of surface, or 3kg/m2 in wet areas.