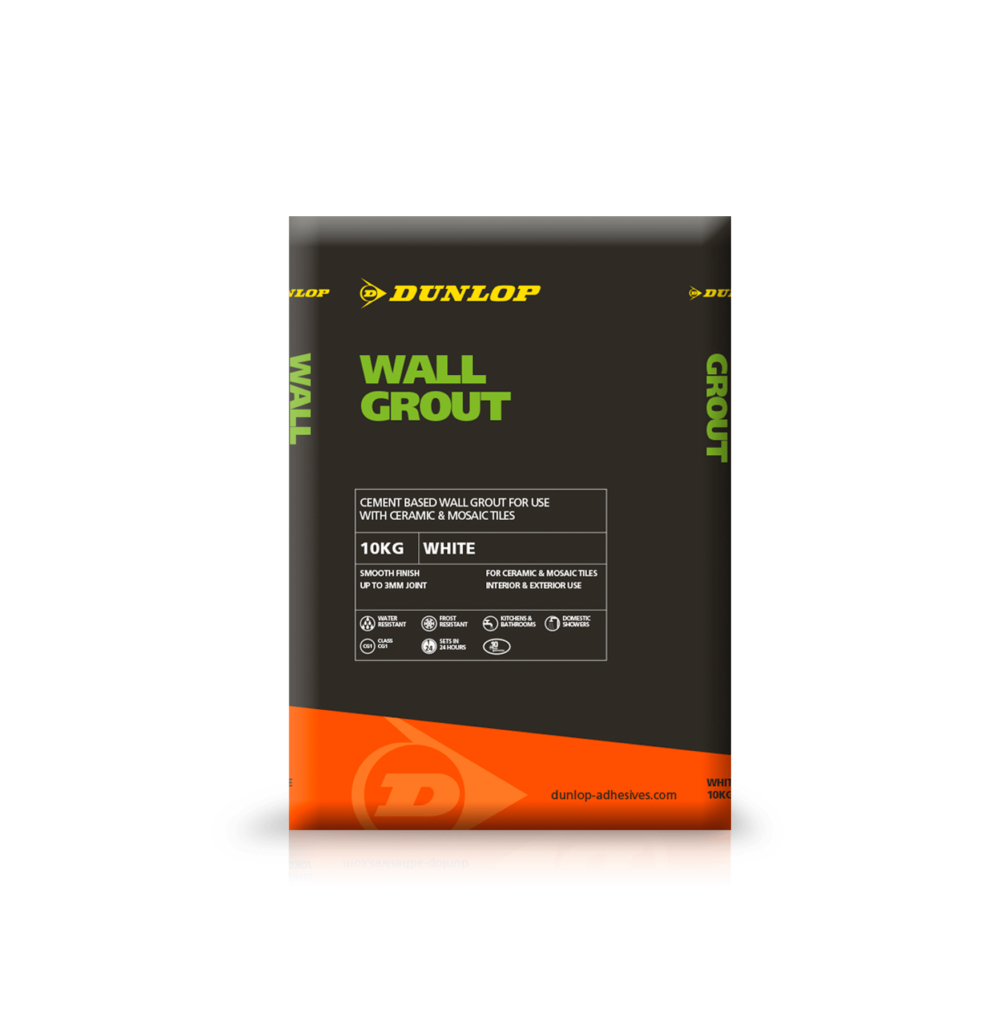 Wall Grout
Cement based wall grout for use with ceramic & mosaic tiles
SMOOTH FINISH
UP TO 3MM JOINT
FOR CERAMIC & MOSAIC TILES
INTERIOR & EXTERIOR USE
FEATURES

DUNLOP WALL GROUT is a mix-with-water powder grout suitable for use in both interior and exterior areas including showers. The wall grout is also suitable for use in swimming pools, when mixed with DUNLOP FLEXIBLE ADDITIVE. Available in white and ivory, it can be used in ceramic wall tile and mosaic joints up to 3mm wide.
Varies according to tile size and joint width:
Tile Size                                   Joint Width                     Approx. Coverage
150 x 150 x 6mm                  2 mm                                 0.21 kg/m²
250 x 200 x 7.5mm               3 mm                                0.26 kg/m²
50 x 50 x 5.5 mm                   2 mm                                0.54 kg/m²
(mosaics)
Customer Testimonial
If you're in the tiling trade I would strongly recommend Dunlop Adhesives and Grouts. Easy to use and very reliable.
Mike G