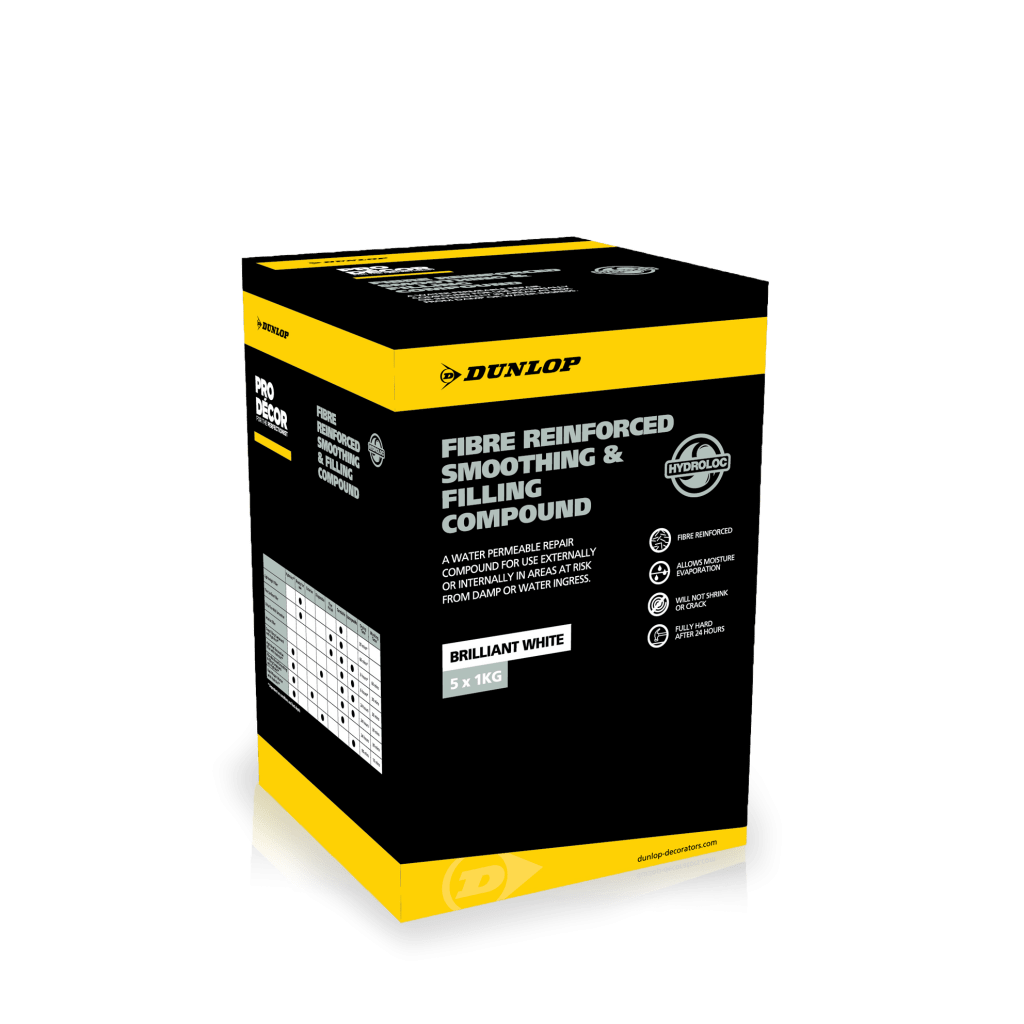 Fibre Reinforced Smoothing & Filling Compound With Hydroloc™
A water permeable repair compound for use externally or internally to repair areas at risk from damp or water ingress.
External & Internal
Fibre reinforced
Allows moisture evaporation
Will not crack or shrink
Contains HydrolocTM technology
Dry and hard in 24 hours
Paintable in 2 hours
FEATURES

Dunlop's Fibre Reinforced Filler & Smoother Compound can be used both internally or externally, and is ideal for filling cavities, holes, grooves and patching of walls, ceilings and facades prior to the application of paints and plasters. Reinforced with microfibres to ensure it remains crack free, it can also be used in areas subject to damp or at risk of water ingress. HydrolocTM technology ensures the product dries evenly throughout at any thickness.
For every mm of bed depth 1kg of powder per m² is required.
Customer Testimonial
After using Dunlop Flexible Acrylic Filler for the first time I'm happy to say no cracking & no crazing it's now my decorators caulk of choice!
DF Decorators