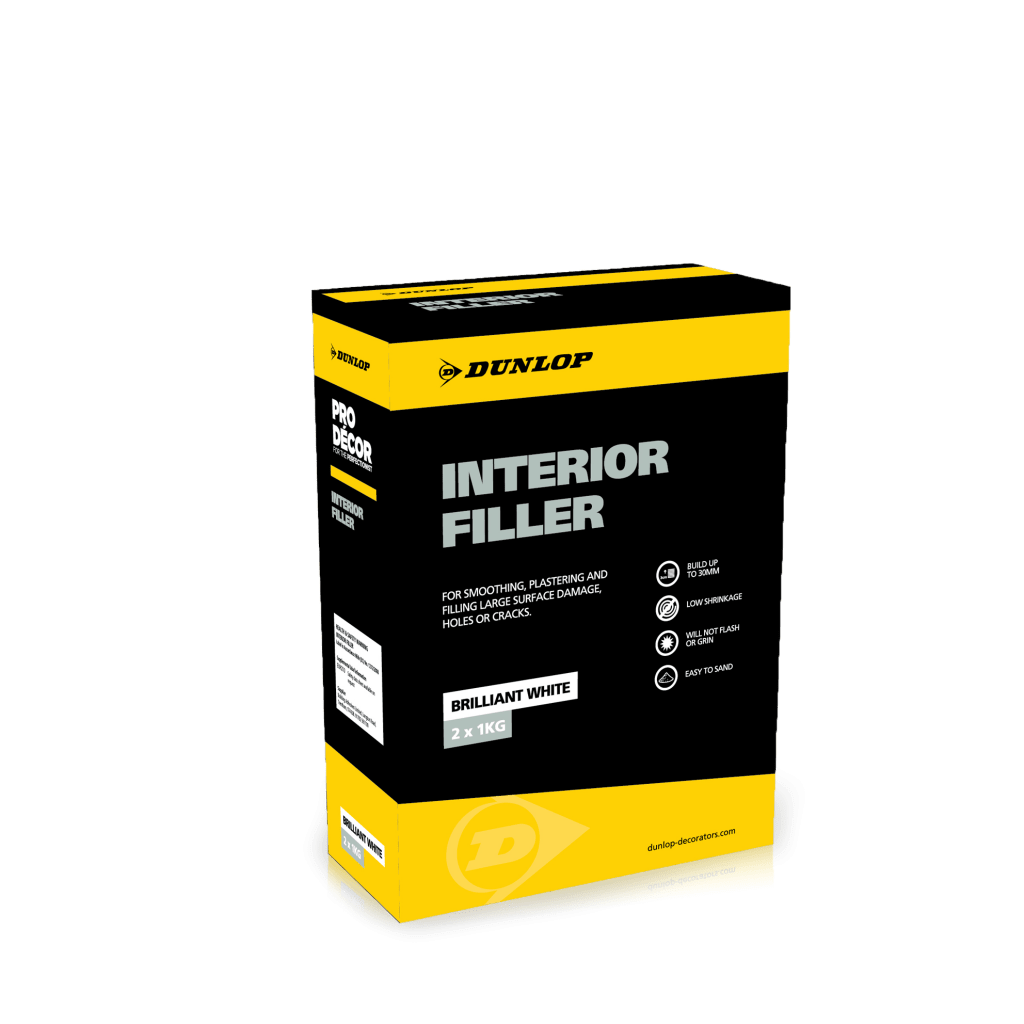 Interior Filler
A brilliant white, fast drying, gypsum based interior filler for smoothing, plastering and filling large surface damage, holes or cracks.
Easy to apply
Build up to 30mm thick
Creates a smooth finish
Will not crack
Easy to sand
Can be sponge finished
Paintable in 5 hours
FEATURES

Dunlop Interior Filler can be applied up to 30mm thick in one application and even at very thin bed depths provides a hard, crack free and sound surface that can be easily painted with water or solvent-based paints and wallpaper adhesives.
Brilliant White 2kg and 5kg
For every mm of bed depth 1kg of powder per m² is required.
Customer Testimonial
Dunlop Pro Decor are my 'go to' materials for preparation before decorating.
David Lloyd